Menu
---
Breakfast
---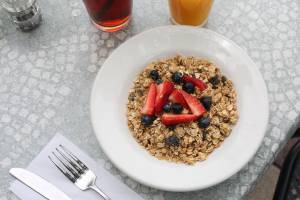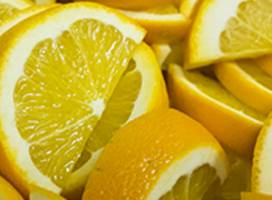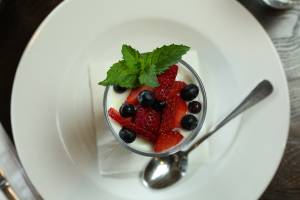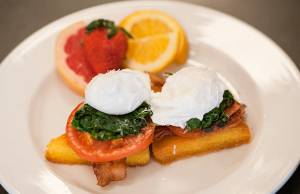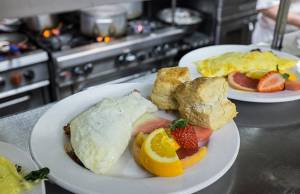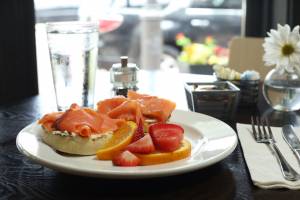 Main
today's quiche with fresh fruit 09
bacon, egg & cheese sandwich 09
english muffin with smoked salmon & herbed cream cheese 09
two eggs, potatoes & toast 08
two egg combo with toast, choice of bacon, ham or sausage 09
choice of daily omelet with fresh fruit & toast 09
oatmeal with apples & raisins 06
yogurt parfait 05
granola 04
Joe's Special4.5
Sides
white or 6-grain toast 03
english muffin 03
bagel 03
two eggs 04
yogurt 2.5
fresh fruit 03
breakfast potatoes 03
bacon/ham/sausage/salmon 04
grits 03
cream cheese or peanut butter .5
herbed cream cheese .75
---
Lunch
---
sandwiches
portabello with roasted peppers, tomato, mozzarella, arugula and mayo on brioche bun 11
chicken salad with lettuce, tomato & mayo on cuban bread 12
hot seared turkey with caramelized apples, bacon, cheddar, lettuce & mayo on cuban bread 13
grilled cheese with swiss on cuban bread 09
grilled ham & cheese with swiss & mustard on cuban bread 11
tomato sandwich with creamy feta, arugula, basil, served open face on brioche 13
blt on toasted cuban bread (add smoked salmon 4) 11
crisp sole with tomato, romaine slaw & remoulade on brioche 13
1/2 lb. burger (grass-fed) with lettuce, tomato & choice of jack, swiss or cheddar on brioche bun 15
Impossible Burger (vegetarian) with lettuce, tomato, choice of jack, swiss or white cheddar on brioche bun 16
Plates
linguini bolognese with parma-reggiano 14
hummus with peppers, olives, feta & toasts 08
today's quiche with mixed greens 13
omelet with mixed greens 13
macaroni & cheese with mixed greens 12
penne pasta with tomato, basil, artichoke, sun-dried tomato, roasted garlic, capers & parma-reggiano 12
Salads
mixed lettuces with fresh herbs & red wine vinaigrette 10
caesar salad with crisp romaine lettuce, shaved parmesan & croutons 11
tomato salad with red pepper, cucumber, green beans, burrata & basil 13
spinach salad with tomato, bacon, egg, parmesan dressing & polenta croutons 12
avocado toast on multigrain with mixed greens, tomato & roasted red pepper 14
nicoise salad – mixed greens with seared tuna, tomato, green beans, potatoes, olives & egg 15
sliced sirloin salad over spinach with blue cheese, caramelized onions & tomato 15
sliced turkey with carrot, radish, green bean, tomato, egg & mozzarella over butter lettuce 14
beet salad with red and gold beets, goat cheese, balsamic marinade & mixed lettuces 13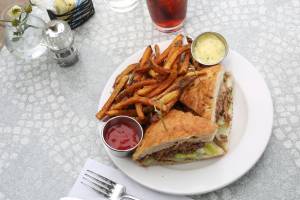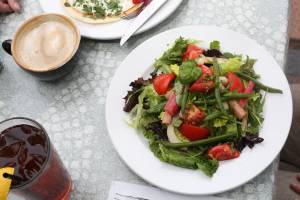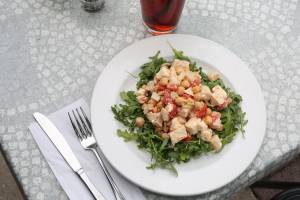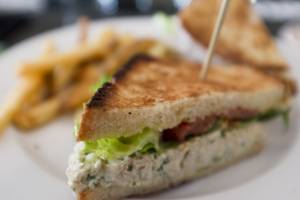 Soups
today's soup 04/08
gazpacho (contains almonds & bread) 06/09
Sides
french fries 07
potato salad 04
cole slaw 04
fresh fruit 04
---
Dinner
---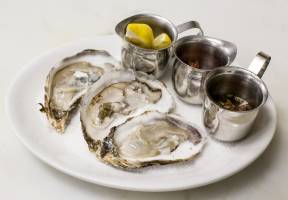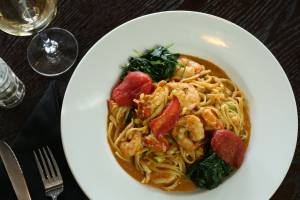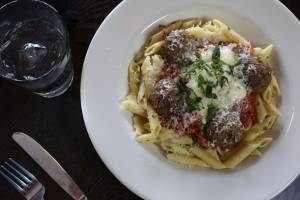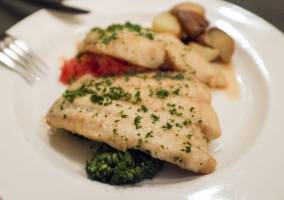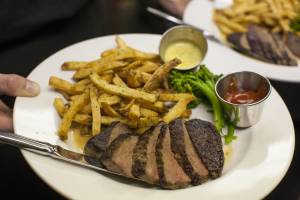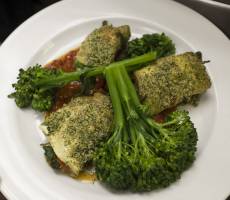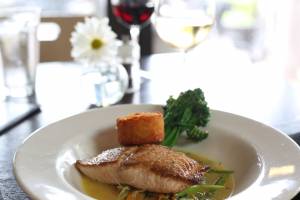 Entrée
fresh fish of the day market
filets of sole with asparagus, orange-basil butter, today's vegetable & wild rice pilaf 26
rainbow trout amandine with green beans & wild rice pilaf 28
boneless beef short ribs with mustard crust & red wine sauce, crisp potato cake & green beans 38
sirloin frites – NY strip with roasted garlic & scallions, house made onion rings & green beans 34
filet frites – filet mignon with black peppercorn sauce, house made onion rings & green beans 40
pork chop and savory bread pudding with red wine sauce and sage 28
roast breast of chicken – with savory bread pudding 28
duck breast with blackberry sauce served with potato hash 28
avenue green & white fettucine with mushrooms, spinach & parma-reggiano 24
bucatini bolognese with pangrattato 22
1/2 lb. burger (grass-fed) with lettuce, tomato & choice of jack, swiss or cheddar on brioche bun 15
Impossible Burger (vegetarian) with lettuce, tomato & choice of jack, swiss, or white cheddar on brioche bun 16
Small Plates
oysters on the half shell market
piccolo frito- crispy fried vegetables with aioli 12
smoked salmon with herbed cream, cucumber & radish 15
crab linguini with preserved lemon, basil & sugar snap peas 14
today's cheese selection with caramelized apples, walnuts, honey & housemade crostini 12
wild mushroom on brioche 14
penne pasta with tomato, basil, artichoke, sun-dried tomato, roasted garlic, capers & parma-reggiano 14
Salads
caesar salad with crisp romaine lettuce, shaved parmesan & croutons 11
mixed lettuces with fresh herbs & red wine vinaigrette 10
butter lettuce with Point Reyes blue cheese crumbles, toasted walnuts & creamy blue cheese dressing 13
tomato salad with red pepper, cucumber, green beans, burrata & basil 13
beet salad with red and gold beets, goat cheese, balsamic marinade & mixed lettuces 13
Soups
todays's soup 04/08
gazpacho (contains almonds & bread) 06/09
Sides
french fries 07
roasted cauliflower 07
today's special side 07
savory bread pudding 07
---
Brunch
---
Sandwiches
( served with choice of fries, chips, cole slaw, potato salad or fresh fruit )
1/2 lb. burger (grass-fed) with lettuce, tomato & choice of jack, swiss or cheddar on brioche bun 15
Impossible Burger (vegetarian) with lettuce, tomato; choice of jack, swiss, or white cheddar on brioche bun 16
grilled cheese with swiss on cuban bread 09
grilled ham & cheese with swiss & mustard on cuban bread 11
tomato sandwich with creamy feta, arugula, basil, served open face on brioche 13
chicken salad with lettuce, tomato & mayo on cuban bread 12
portabello with roasted peppers, tomato, mozzarella, arugula and mayo on brioche bun 11
hot seared turkey with caramelized apples, bacon, cheddar, lettuce & mayo on cuban bread 13
blt on toasted cuban bread (add smoked salmon 4) 11
Egg Plates
( we use only cage-free eggs; substitute egg whites or egg beaters for 1 )
breakfast sandwich with scrambled eggs, bacon, cheddar, lettuce, tomato & mayo 13
biscuits & sausage gravy with choice of eggs 12
chorizo quesadilla with avocado-tomato salsa & scrambled eggs 13
smoked salmon english muffin with herbed cream cheese & scrambled eggs 14
Brunch
brioche french toast with today's fruit topping 12
yogurt-granola parfait with berries 07
oatmeal with apples & raisins 07
buttermilk pancakes 10
blueberry-lemon pancakes 12
menu available for kids 10 & under
Soups
gazpacho (contains almonds & bread) 06/09
today's soup 04/08
today's quiche 14
eggs any style with toast or biscuits 10
eggs avenue on polenta with spinach, tomato, poached eggs, parma-reggiano 13
today's omelet with toast or biscuits 14
Salads
mixed lettuces with fresh herbs & red wine vinaigrette 10
caesar salad with crisp romaine lettuce, shaved parmesan & croutons 11
tomato salad with red pepper, cucumber, green beans, burrata & basil 13
spinach salad with tomato, bacon, egg, parmesan dressing & polenta croutons 12
avocado toast on multigrain with mixed greens, tomato & roasted red pepper 14
nicoise salad – mixed greens with seared tuna, tomato, green beans, potatoes, olives & egg 15
sliced sirloin salad over spinach with blue cheese, caramelized onions & tomato 15
---
Kids Menu $10
---
breakfast:
Everyday until 11am
* includes drink *
Plates
scrambled eggs with fruit and toast
scrambled eggs with bacon and toast
omelet with cheese, bacon and toast
brunch:
Sat & Sun 9-2
* includes drink *
Plates
french toast
pancakes
Lunch & dinner :
Everyday after 11am
* Includes dessert *
Plates
buttered noodles with carrot sticks
noodles with cheese sauce with carrot sticks
Sandwiches
grilled cheese with fruit
peanut butter and jelly with fruit
bacon, lettuce and tomato with fruit
turkey, lettuce and tomato with fruit
slider burgers with fries
---
* Happy Hour *
---
4-6pm Mon-Fri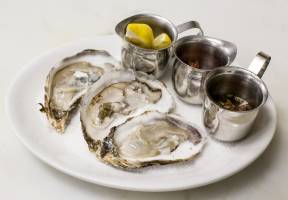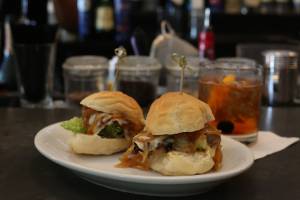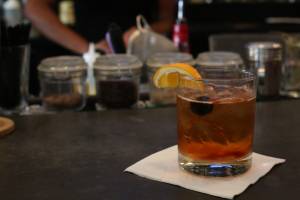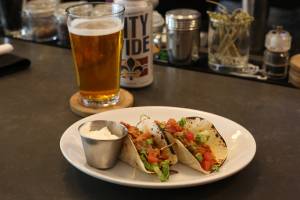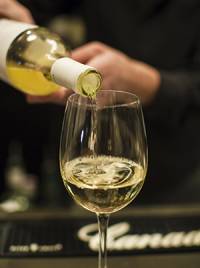 french fries
hummus with feta & olives
slider burgers (add cheese $1)
chicken tacos
drink specials:
all beers – half price
$5 happy hour wines
mini-toasted brie sandwiches w/tomato jam
ham & swiss sliders
smoked salmon on crostini with horseradish cream
$5 well/rail drinks
$1 off specialty cocktails
small plate specials to share: $6 each (serves two)
---
* Dessert *
---
Apples For Olivia:
puff pastry filled with pine nut cream, filled & topped with honey-roasted apples, with apple sorbet.
Flourless Chocolate Cake:
filled with chocolate cream. served with strawberries & vanilla ice-cream.
Shea's Classic Chocolate Mousse:
with whipped cream & strawberry.
Apple-Raisin Bread Pudding:
with caramel sauce & Creme anglaise.
Housemade Ice Cream & Sorbets.